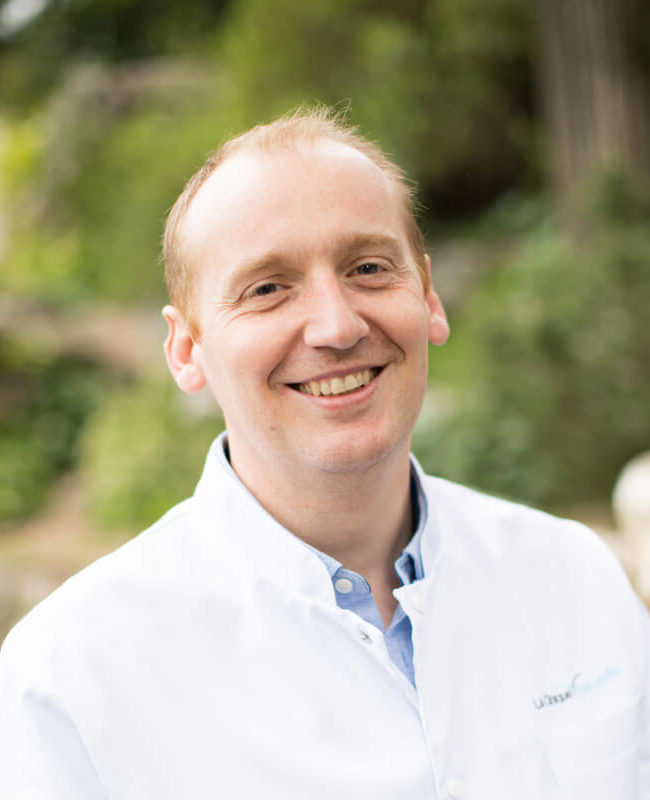 « My job is to understand, determine and treat mobility restrictions that can affect all the structures that make up the human body.
My techniques prevent and treat many physical disorders but also act on the nervous, visceral, functional and psychological level. They help everyone to manage their "life capital" for daily well-being.»
Cyrille practices therapeutic massage within our team, drawing on solid experiences as a practitioner and teacher. This gives him a very global view of therapy, linked to a true Cartesian approach, while leaving a lot of room for "feelings".
The applications of therapeutic massages proposed by Cyrille
His Training & Experiences
ASCA approved State diploma in physiotherapist masseur (France) Manual therapy (osteopath) diploma in sport (France) Osteopathic diploma (France) Connective Tissue Massage Diploma Diploma in aromatherapy Care officer for the French kayak team (downhill) Care officer for the CNF Clairefontaine Care officer for the French team of rhythmic and sports gymnastics Physiotherapist and osteopath of various high level sportsmen (rowing, mountain biking, judo, skiing, triathlon …) Physiotherapist and osteopath masseur on various sporting events in France and abroad Teacher in anatomy and various massages since 2005 (HP Formation School in Geneva)