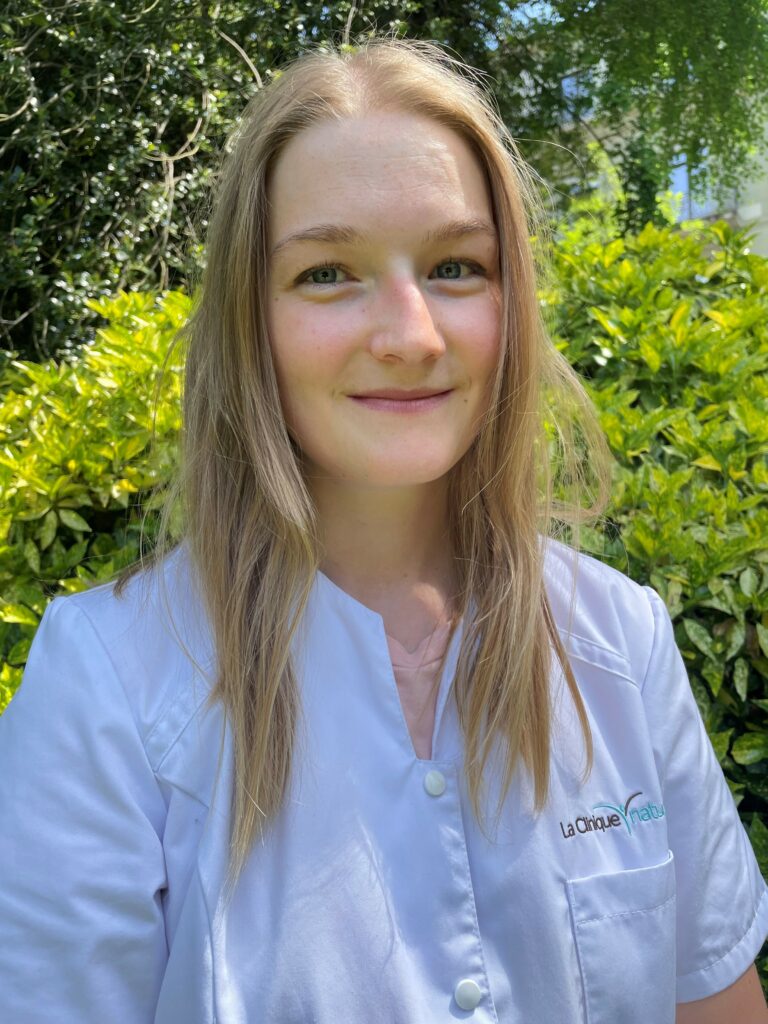 FACIAL MASSAGE, THERAPEUTIC MASSAGE, CHI NEI TSANG
Ségolène is our specialist of the wonderful face massage. 
She adapts her treatment to your needs, always with a draining, lyfting and healthy glow effect!
She puts as much heart into her therapeutic massages and chi nei tsang that she practices according to your problem.
"It is through doing well that well-being is created."
ASCA and RME certified therapist.
Her philosophy around the massage consists in being in constant research of the wellbeing of the person, in order to relieve its various pains (muscular and articular tensions, backache…).
After having listened to you, expressing your needs, your feeling, her objective will be to be able to attenuate with more precision your pains, blockings and to relax you by various techniques (facial massage, therapeutic massage, Chi Nei Tsang…) chosen according to your needs.
Diplomas in Spa Practitioner and Aesthetics (2015), in Classical Massage (2020) and in Anatomy, Physiology, Pathology (2020) obtained in France and Switzerland.
Seven years of experience as a Spa therapist in various prestigious hotels in France, Australia and Switzerland.
These experiences have allowed her to deepen her massage techniques in order to provide a customized treatment according to your needs.
Facial massage
Therapeutic massage
Chi Nei Tsang
Sports massage
Prenatal massage
Cupping therapy
Ongoing training in Nutrition