ANTI-CELLULITE MASSAGE
PALPATE-ROLL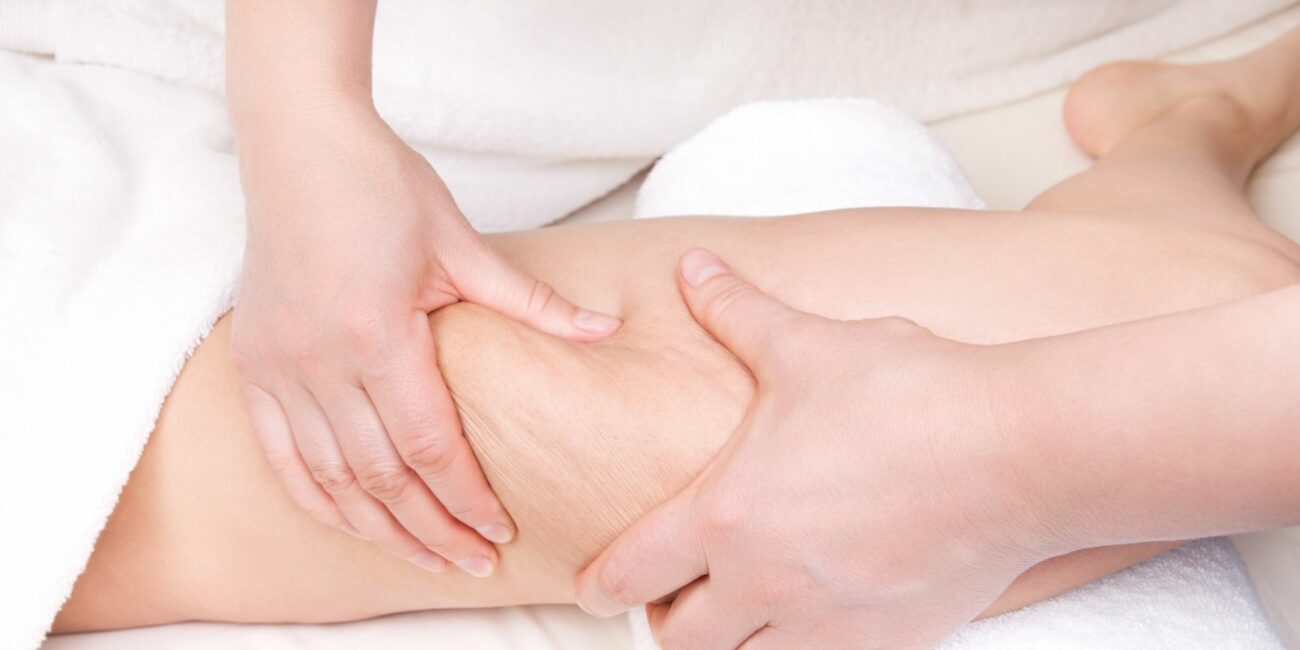 A deep and dynamic massage of the adipose clusters under the skin in order to destock the fatty clusters, soften the tissues and activate the blood and lymphatic circulation.
Manual palpating-rolling massage
Developed by physiotherapists, the manual anti-cellulite massage is composed of different manual massage techniques, the best known of which consists of forming a fold of skin and cellulite with one's fingers and rolling it to break up the fatty deposits lodged under the skin.
Cellulite is formed by waterlogged fat cells that form the puffy appearance known as "orange peel" or dimples. The manual Palpate-Roll helps to decongest congested areas, to soften the tissues and to activate the blood and lymphatic circulation in order to eliminate and destock the fatty deposits.
The therapist also uses the cupping technique to activate the blood circulation on the back of the thighs (especially for people who spend a lot of time in a sitting position) in order to facilitate the detachment of the tissues and revascularise the compressed areas correctly.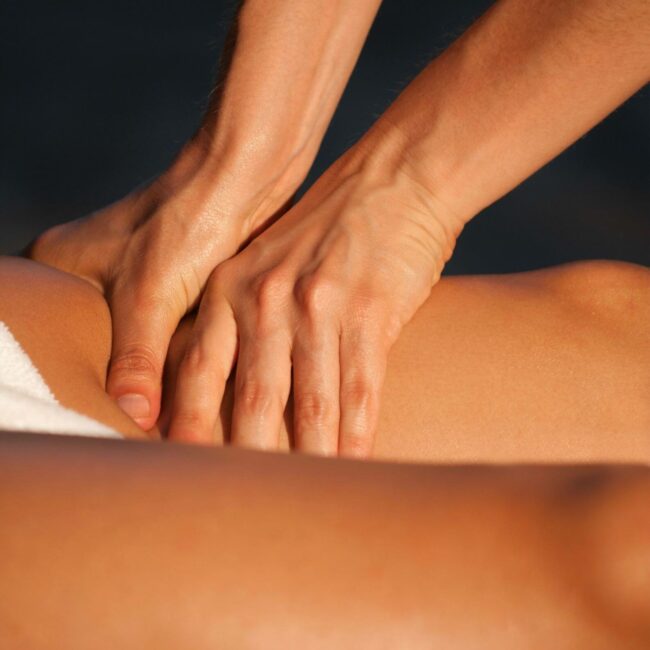 The benefits of manual palpate and roll
Activates lymphatic and venous circulation
Smoothes, firms and tones the skin
Oxygenates the cells
Unclogs tissues and reduces water retention
Releases accumulated waste and toxins
Relieves swollen legs due to oedema
Accelerates lipolysis (fat melting)
Helps to eliminate the "orange peel" appearance
De-stores fatty deposits
Contra-indications to anti-cellulite massage
Massages are done with vegetable oil. Please let us know if you have any allergies.
This massage is not indicated for pregnant women.
In case of phlebitis, the massage is not recommended. In the case of cancer, a doctor's approval is recommended.
Where to find us?
Rue Jean-Sénebier 20, Geneva (near Parc des Bastions).