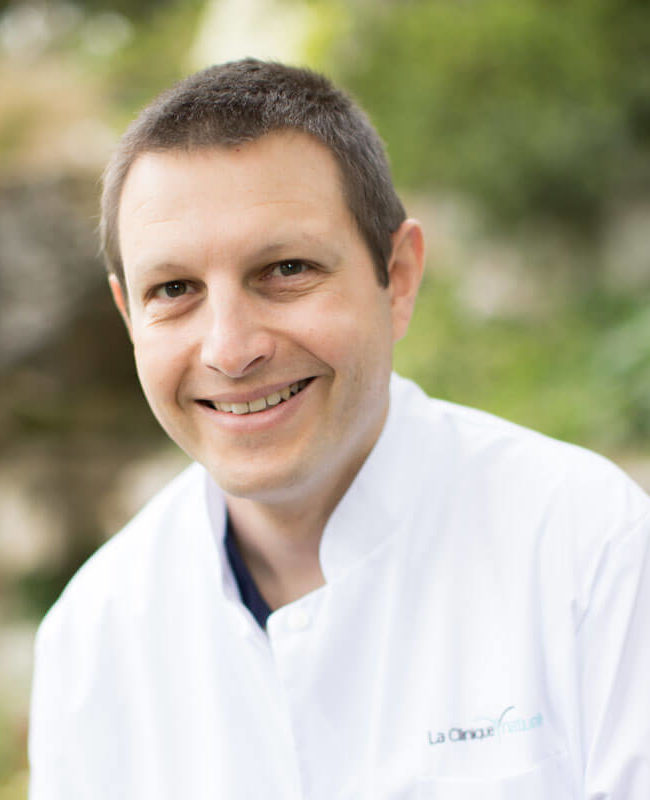 THERAPEUTIC MASSAGER, MICROKINESITHERAPY
« My job consists of using a "micropalpation" technique to search for the cause (s) (etiologies) of the symptoms at the origin of the consultation and to induce their elimination by means of light stimuli on the body triggering the repair mechanisms. 

Microkinesitherapy is intended to be both curative and preventive in order to ensure everyday well-being for everyone. »
Applications of Microkinesitherapy
Microkinesitherapy is indicated at all ages and has a very wide field of action.
Microkinesitherapy is also indicated for children, especially infants.
Among the treatment indications, we find:
Microkinesitherapy for athletes
Microkinesitherapy is suitable for any athlete who wants to have fun while preserving their body ( reduction of injuries , reduction of post-traumatic recovery time, etc.)
His training & experiences
Approved in Switzerland (ASCA) and RME
Master in physiotherapy and rehabilitation (Belgium)
Manual sports therapy diploma (France)
Diploma in physiological chains, Busquet method (France)
K-Taping Diploma (France)
Thai massage diploma (France)
Microkinesitherapist diploma (France)
Care officer for Standard de Liège (Belgium)
Care manager for Justine Henin (Belgium)
Teacher in therapeutic massage from 2014 to 2018 (HP Formation School in Geneva).