Eating is a busy daily activity!
Are you looking for a pragmatic approach that can be incorporated into your daily routine?
Our approach: adapting our recommendations so that they can be implemented gradually and easily in your daily life.
A few changes can give you more energy, more digestive comfort, better sleep and much more.
Want to do better? Nutritional coaching can be a long-term solution.
Can nutritional advice be effective in your case? If you're not sure, you can discuss with Caroline, nutritionist, for free during a 15-minute assessment and evaluate your needs.
When to consult a nutritionist?
Nutrition consultations can be effective in the following cases:
Digestive discomfort:

constipation

, bloating, transit problems, food intolerances
Personalised support for

weight loss

and prevention of overweight and obesity
Poor assimilation of nutrients and deficiencies
Diseases of civilization (related to lifestyle): obesity, type 2 diabetes, cardiovascular diseases, cancer, hypertension
Autoimmune diseases
Inflammatory bowel diseases (IBD)
Hormonal disorders: premenstrual syndrome (PMS), menopause, endocrine disorders (tyroid and adrenal), post partum, fertility
Mental disorders: mood disorders,

stress

, anxiety, depression, difficulty concentrating
Sleep disorders (

insomnia

…)
Accompanying detox and fasting: elimination of toxins and waste by the emunctories (liver, kidneys, skin, lungs), resting the digestive system, improving vital energy, optimizing psychic faculties, calming the mind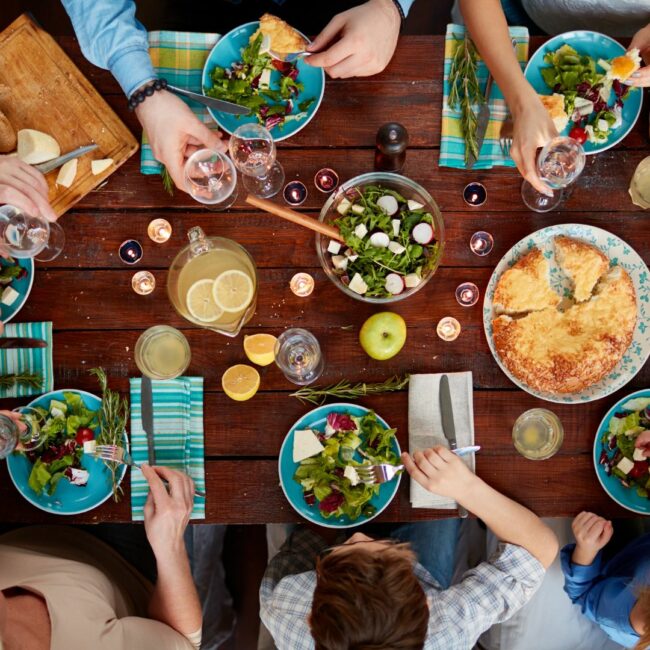 Everybody!
Note that children, adults and seniors have different nutritional needs. They vary according to age, rhythm and lifestyle, energy management, stress level and metabolism…
Our nutritionists are there to help you find a suitable, totally customized diet.
Nutritional follow-up at la Clinique Naturelle
We analyze the eating habits of patients in order to understand their problems.
This analysis allows us to set up personalized dietary protocols with our patient that match your goals and lifestyle.
We also accompany you in the choice of foods to buy and offer you suggestions for meals.
How does a nutrition consultation at la Clinique Naturelle work?
Your first session:
During the first consultation, the therapist asks questions about your medical history and lifestyle in order to establish your profile and define the objective together with you.
If you have a recent blood test, this is ideal. This allows the therapist to confirm/invalidate any deficiencies.
This is complemented by a measurement of your physiological data with an impedance meter scale (fat mass, muscle mass, lean body mass, basic metabolism…).
Your second session:
During this session, you will be asked to bring a food diary of the last 3 days, to allow the therapist to set up a tailor-made food protocol and to evaluate your micro-nutritional needs. You will also be prescribed food supplements if needed.
Your follow-up:
In order to obtain the best possible result, a follow-up over several sessions is generally necessary.
Health begins on the plate
The human body has a fascinating capacity to regenerate itself when it is provided with foods that will allow it to function better.
This is possible by using the right foods to rebalance the body and give it back the vital energy it needs to function properly.
One session one hour
160 CHF
Follow up session - thirty minutes
100 CHF
Pack 5 sessions (2 of one hour and 3 of thirty minutes)
570 CHF