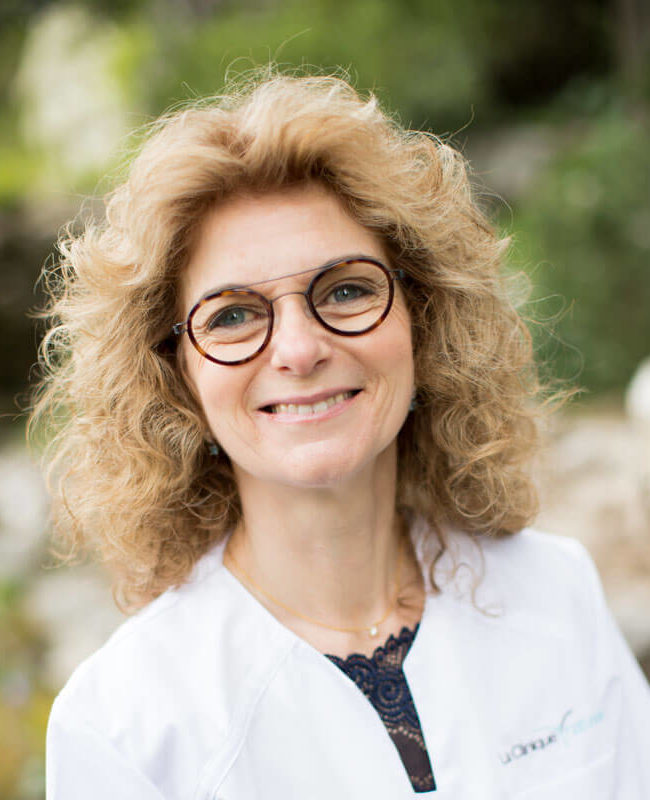 NATUROPATH, SPECIALIST IN COLON HYDROLOGY, REFLEXOLOGIST, NUTRITIONIST, CHI NEI TSANG
« The naturopathy that I practice is a complementary medicine which makes it possible to identify and then treat the causes of a disease, disorder or pain.
This investigation includes time, listening, an anamnesis (series of questions) and a personalized study (blood test, medical examinations, prescriptions, etc.).
Once the cause (s) have been identified, I use different techniques, so as to treat at best: with nutrition, colon hydrology, chi nei tsang, massage and therapeutic reflexology . »
Founder of La Clinique Naturelle
Marie-Anne will give her full attention on understanding the therapeutic needs of each patient in order to determine the best protocol. She focuses much of her work on the digestive system.
Marie-Anne focuses a large part of her work on the digestive system, our second brain and true energy center, unfortunately often put to the test:
Her Training & Experiences
ASCA approved
Naturopathic diploma
Diplomas in nutrition, colon hydrology, therapeutic massage and reflexology