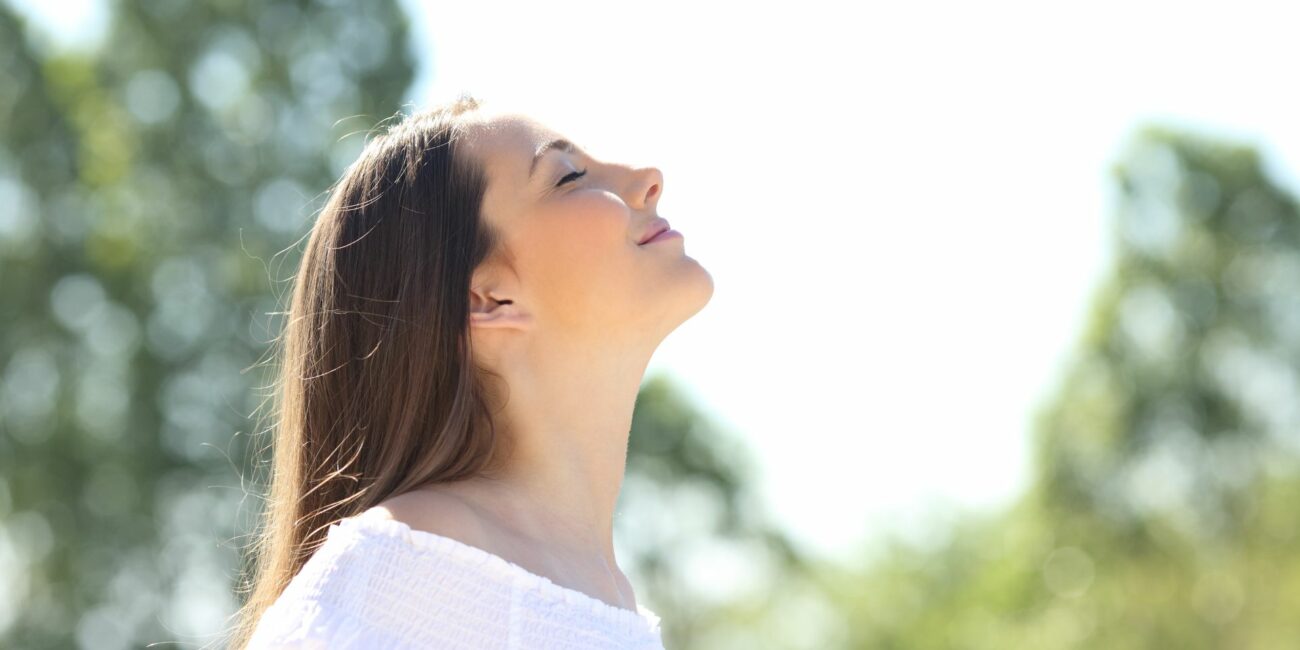 "The aim of sophrological techniques is to strengthen the human being's ability to live his or her life in harmony with himself or herself and with the world.
Alfonso Caycedo
Psychiatrist, Neurologist & Founder of Sophrology
Sophrology is an existential pedagogy that gives meaning to our lives. Its goal: to reach a certain level of harmony and develop the values of the individual.
It is a method :
psycho-corporal
with immediate benefits
which acts on both the body and the mind.
It accompanies you towards a better awareness of the body, the emotions and the spirit, a greater confidence and a real well-being in everyday life.
It is inspired by existential phenomenology and has three aspects: educational, prophylactic and therapeutic. It is used in health sciences, education, sport and personal development.
Due to its breathing exercises and dynamic relaxation, the practice of sophrology will act directly on the parasympathetic nervous system and induce in the patient a state of physical and mental relaxation, reduce stress, improve digestion, fluid circulation and sleep.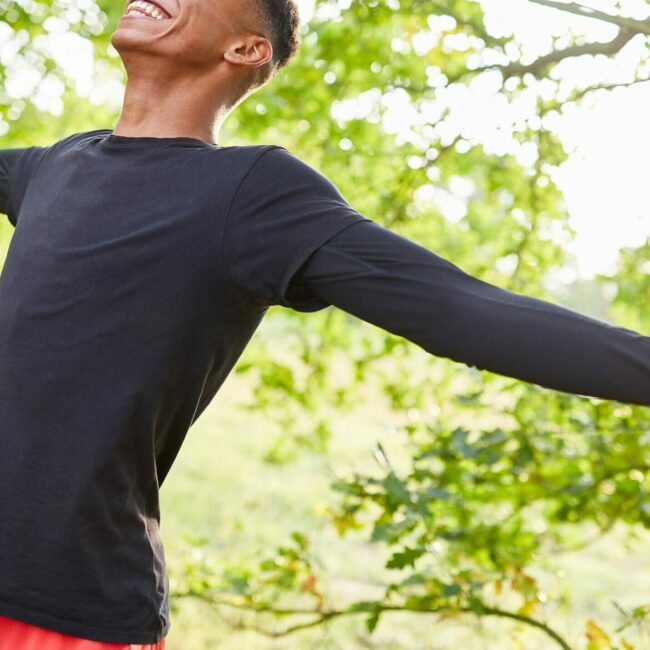 Applications of sophrology
develop confidence and self-esteem
improve

stress

management
encourage the acceptance of emotions
deal with

anxiety

preventing or recovering from burn out
preparing for childbirth and accompanying the perinatal process
find a balance in life (couple, family, work, etc.)
facilitate and maintain calm
improve the quality of

sleep

to energize oneself
to facilitate mental preparation for important events (exams, interviews, competitions, etc.)
facilitate pain management and convalescence
prepare for childbirth and accompany the

perinatal

process
accompany the stages and trials of life
develop potential and creativity
improve concentration
support

weight loss

by working on your specific problem (motivation, food drive, stress, self-confidence)
improve the quality of life of people with

tinnitus
Anamnesis - First session
Sophrotherapy begins with an initial session of anamnesis allowing a better understanding of your request, the definition of your objectives and the establishment of the therapeutic contract. It is followed by a session of discovery of sophrology.
This session will allow the creation of a tailor-made protocol in order to meet your expectations.
Each therapy session is focused on a specific intention, which will have been previously established with the therapist, and which will allow you to progress little by little towards the achievement of your goals. Depending on your needs, Celia will also suggest incorporating some coaching exercises if required.
Home exchanges around the problematic and the objectives of the day
Dynamic Relaxation – gentle exercises performed in synchronisation with the breath, facilitating relaxation of the body and mind
Sophronisation visualisation exercise
Phenodescription phase of exchange allowing the reception of your feelings during the exercises
Closing exchanges to set up the "after session"
Sophrology is an effective practice with immediate benefits and which requires regular training, known as sophro-training, outside the sessions with the therapist, for deep and lasting effects.
Throughout the sessions, your practice will evolve in stages:
1. Discovery – discovery of the exercise. first feelings
2. Appropriation – integration of the exercise, new and more precise feelings
3. Transformation – awareness, anchoring of positive feelings, new sensations of well-being
Foundations of sophrology
The term "sophrology" was created in 1960 by its founder, the neuropsychiatrist Alfonso Caycedo (1932-2017). It was originally used to designate the hypnosis techniques used by psychiatrists in hospitals. It was not until 1967 that sophrology as we know it today was born. 
In order to enrich the already existing hypnosis protocols, Dr Caycedo drew inspiration from oriental body, breathing and mental techniques, and added them to western scientific medicine. This is what makes sophrology so complete and effective.
Methods that inspired Dr Caycedo :
Psychiatry – Psychoanalysis – Neurology
Hypnosis: first complementary method used by Dr Caycedo
Jacobson's progressive relaxation: release of muscular tensions
Yoga: stimulation of the breath and muscular relaxation
Schultz autogenic training: self-relaxation through suggestion
Coué method: positive thinking
Tibetan Buddhism: invitation to contemplation
Japanese Zen: meditation practice
Greek philosophy: including Plato, Aristotle and Hippocrates
Phenomenology: learning non-judgment 
Initially practised exclusively in hospitals by doctors, sophrology was totally democratised in 1977 by opening up its training to non-doctors, thus allowing a real emancipation of the discipline.
The 4 degrees in sophrology
Sophrology comprises 12 degrees of which the first four are used in therapeutic support.
With the help of dynamic relaxation exercises and visualisations, known as sophronisations, we explore these four degrees which allow for real phenomenological work*:
DEGREE I – Living** the Body
Concentrative relaxation
Inspired by Hindu techniques such as yoga
Better concentration and perception of the body
DEGREE II – Living Spirit
Contemplative relaxation
Inspired by Tibetan Buddhist techniques
Awareness of the mind and strengthening of the self-image
DEGREE III – Living the Encounter of Body and Mind
Reflective Relaxation
Inspired by Japanese Zen techniques
Meditation and integration of the body-mind pattern
DEGREE IV – Living Totalisation
Social Relaxation
Inspired by phenomenology
Development of existential and individual values
*Phenomenology: learning non-judgment 
**Living: Also refers to the presence of the living or the perception of the living in the consciousness.
(subscription valid for 1 year)
Prices
Where to find us?
Rue Jean-Sénebier 20, Geneva (near Parc des Bastions).